Theories of postindustrial society have long pointed to a world oriented around knowledge and representation. Hence many occupations today are concerned with the creation, management, understanding, exchange and circulation of information, signs and iconic forms. Far from being locked in an Ivory Tower the work of the CCS has been centrally concerned with these very processes, about meaning and its implications for society today. Taking advantage of their CCS training some of our graduates become practitioners rather than academics, and others practitioners who continue to publish and research. Drawing upon their deep immersion into CCS paradigms and ways of seeing such scholars are uniquely equipped to master the pragmatics of the cultural-industrial landscape and build careers where cultural sociology is applied to solving problems, building communities, sharing ideas or creating identities.
Alphabetical, by last name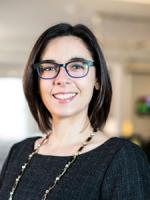 Elizabeth Breese, Director of Marketing, Panorama Education, Boston, Massachusetts
PhD ~ 2012 "Interpreting the News: A Cultural Sociology of Journalistic Discourses in the United States"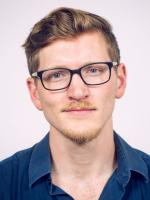 Andrew Cohen, Jr. Strategist, Phenomenon, Los Angeles, California
Andrew C. Cohen is a cultural economic sociologist, currently working in the strategy department at Phenomenon, a brand innovation company based in Los Angeles, CA, that spans brand strand, creative communications, identity design, and user experience design. Phenomenon's clients include Neustar (Andy's main focus at the time of writing), as well as Wilson sporting goods, Procter & Gamble, Aetna, DC Comics, Lands' End, Warner Brothers, and 20th Century Fox, to name a few. Prior to Phenomenon, Andy had worked at several other agencies, working on clients as diverse as PayPal, Hotels.com, Infiniti cars, BestBuy, Dreyer's/Edy's Ice cream, TaxAct financial software, Goodwill, Home Depot, Black Velvet whiskey, and Lactalis cheeses. Using cultural and economic sociological concepts like narratives, binaries and codes, and relational work, Andy investigates meaning-making practices as they relate to consumption to inform brand strategy. 
Andy graduated summa cum laude from Fontbonne University (St. Louis, MO) in 2011 with a BA in Advertising and Applied Sociology. At Yale Universtiy, he earned his MA in sociology in 2014 and his Ph.D. in sociology in 2017. His dissertation uses the lens of cultural and economic sociology to investigate the production of advertising, drawing on ethnographic research conducted across four different U.S. advertising agencies.
Andy has a recently published article at Theory & Society (with co-author Shai Dromi, Harvard), and has publications in The Encyclopedia of Economics and Society (eds. Frederick F. Wherry & Juliet B. Schor) and the Journal of Applied Social Sciences.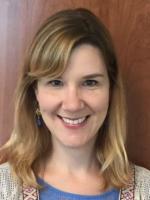 Caroline Gray, Research Sociologist, Center for Innovation to Implementation (Ci2i), Department of Veterans Affairs, Palo Alto, California
PhD ~ 2010 "Disfigured Forms: Surgical Alterations of the Body"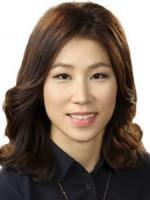 Jin Su Joo, Strategist, Social and Cultural Anthropology, Fresh Squeezed Ideas, Toronto, Canada
PhD ~ 2016 "The Cultural Logic of Heritage Redevelopment Mega-Projects: The Distillery District in Toronto and Cheonggyecheon in Seoul"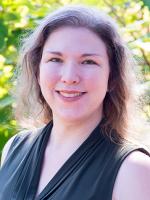 Christine Slaughter, Social Science Research Librarian, The University of Virginia Library, Charlottesville, VA