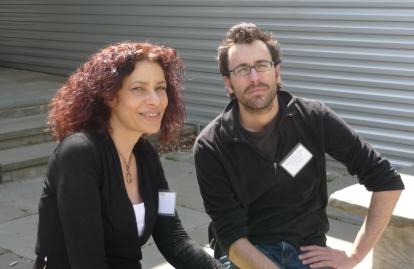 The Center for Cultural Sociology hosts various types of visitors each year. Our guests include:
Scholars in Residence
Fulbright Scholars
Visiting Faculty
Post-doctoral Fellows
Exchange students
Visitors are selected at the discretion of the CCS directors. We are focused on hosting scholars at all levels where there is a good fit with the interests and intellectual approach of the CCS faculty and students and where there will be strong mutual benefits. Visitors are expected to participate in the life of the center, and especially the weekly workshop.To see if you are suitable perhaps look at some of the profiles and working papers on the CCS website before making contact.
Visitors coming to the Center for Cultural Sociology are expected to be self-funding from non-CCS sources, i.e. grants, fellowships, or salary.  We can usually offer a desk and a networked computer in a shared office space, and also access to some of Yale's resources, such as the library, to our visitors. Constraints of space will determine how many visitors can be accommodated in any given semester.
On rare occasions, the CCS welcomes independent researchers for short periods of time to join our workshops and other activities. The independent researcher status is not an official appointment at Yale and should not be included on a Curriculum Vitae. We are unable to offer any institutional support to our independent researchers.
To learn more about visiting the Center for Cultural Sociology contact cultural dot sociology at yale dot edu.