ORGANIZERS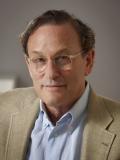 Jeffrey Alexander is Lillian Chavenson Saden Professor of Sociology at Yale University and the founder and co-director of Yale's Center for Cultural Sociology. Among his recent writings are The Dark Side of Modernity (2013), Obama Power (with N. Jaworsky, 2014), and The Crisis of Journalism Reconsidered: Economy, Technology, Culture (ed. with E. Breese and M. Luengo, 2016).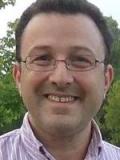 Carlo Tognato is Associate Professor at the Department of Sociology and Director of the Center for Social Studies at the National University of Colombia, Bogotá as well as Faculty Fellow at the Center for Cultural Sociology at Yale University. For over a decade he has worked on cultural economic sociology. More recently, though, his research has concentrated on the topic of civil reconstruction in postconflict. He published a book on the influence of culture in central banking (Central Bank Independence: Cultural Codes and Symbolic Performance, Palgrave-Macmillan, New York, 2012) and has edited another one on the influence of culture in urban policy (Cultural Agency Reloaded: The Legacy of Antanas Mockus, The Cultural Agents Initiative at Harvard University, 2015). Carlo will be contributing a chapter as well as co-editing.
RESPONDENTS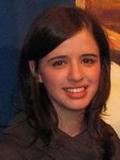 Isabel Jijon is a doctoral candidate in the Yale Department of Sociology and a Junior Fellow at the Yale Center for Cultural Sociology. Her work examines globalization, culture, and morality. In her dissertation she compares the meanings of child labor in Bolivia and Ecuador, trying to understand how and why some countries reject globally established moral scripts. She has also written about the globalization of collective memory, the globalization of sport, and theories of translation.
Peter Kivisto received his PhD from the New School for Social Research in 1982. He is currently the Richard A. Swanson Professor of Social Thought at Augustana College and Visiting Professor and Research Fellow at the University of Trento.  He is also Head of the Research Laboratory on Transnationalism and Migration Processes at St. Petersburg State University. His research focuses on immigration, social integration, and civil society. His publications also include numerous works in the sociology of religion and on citizenship. His most recent books include National Identity in an Age of Migration (Routledge, forthcoming), Solidarity, Justice, and Incorporation: Thinking through The Civil Sphere (edited with Giuseppe Sciortino, Oxford University Press, 2015) and Religion and Immigration: Migrant Faiths in North America and Western Europe (Polity Press, 2014).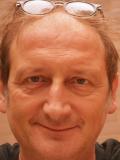 Giuseppe Sciortino is Associate Professor of Sociology at the University of Trento, Italy. His interests includes Social Theory, Migration Theory and Cultural Sociology. His latest publications include Solidarity, Justice, and Incorporation (OUP, 2014) with Peter Kivisto; "A European Sociology of Migration? Not Yet, Not quite" in the Routledge Handbook of European Sociology (2014); and "Immigration" in the Oxford Handbook of Italian Politics (2015).
AUTHORS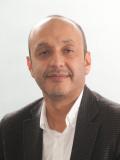 Nelson Arteaga Botello is Research Professor of sociology at the Facultad Latinoamericana de Ciencias Sociales (FLACSO), México, and Level III Researcher within the Mexican National Research System. His research interests focus on surveillance, violence and culture. His publications include "Surveillance Footage and Space Segregation in Mexico City," International Sociology 30 (2015): 619-636; "The Landscape of Meaning, a Metaphor in Process," Sociologicky Casopis 51.3 (2015): 493-499; and "El Rostro Actual de las Movilizaciones en la Sociedad Civil Global," Desacatos 48 (2015): 74-91 (with Javier Arzuaga).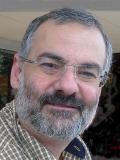 Javier Arzuaga Magnoni is a researcher at the Center for Research and Advanced Studies (CIPAP) within the Faculty of Political and Social Sciences of the Universidad Autónoma del Estado de México. He is also a researcher within the Mexican National Research System. His work examines political and electoral behavior, political culture, political parties and electoral systems in Mexico and the State of Mexico. He is the author of numerous books, book chapters and articles on these and other related topics. 
María Luengo is Associate Professor of Journalism at Universidad Carlos III de Madrid, where she teaches and conducts research in the areas of media theory and journalism. Her work interprets developments at the nexus of social trends and movements, gender, migration, and journalistic culture and practice. She has published widely in the fields of journalism and media studies. She co-edited The Crisis of Journalism Reconsidered: Democratic Culture, Professional Codes, Digital Future with Jeffrey C. Alexander and Elizabeth Butler Breese (Cambridge University Press, 2016) and co-authored Periodismo Social with Juana Gallego (Síntesis 2014). Her research has appeared in Journalism, Journalism Studies, Fudan Journal of the Humanities &Social Sciences, Communication & Society, and Revista Española de Investigaciones Sociológicas, among others.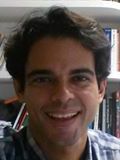 Fernando Cardoso Lima Neto is Professor of Political Science at Pontifical Catholic University of Rio de Janeiro. His research interests include politics and culture, democracy, NGOs, participatory institutions, and cultural sociology. He is the author of Le sens des ONG au Brésil: Justice Sociale, Philanthropie et Écologie (forthcoming); "Cultural Sociology in Perspective: Linking Culture and Power," Current Sociology 62 (2014): 928-946; "Brazil: The Road to Democracy," International Political Science Review 30 (2009): 535-542 (with Elisa Reis).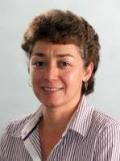 Liliana Martínez Pérez is Research Professor at the Facultad Latinoamericana de Ciencias Sociales (FLACSO), México. Her research focuses on  cultural policy, the relations between intellectuals and politicians, socio-cultural processes associated with South-South migration as well as epistemological and methodological problems with socio-cultural research. She authored Los hijos de Saturno. Intelectuales y revolución en Cuba (2006), edited Cubanos en México: Orígenes, tipologías y trayectorias migratorias actuales (2016), and co-edited El helicoide de la investigación: metodología en tesis de ciencias sociales (2012, 2013).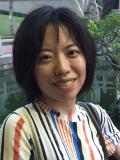 Mayumi Shimizu is currently pursuing a PhD in Political Science in Graduate Schools for Law and Politics at the University of Tokyo, Japan. She holds a PhD in Sociology from the University of São Paulo (2015), Brazil. Her research interests include cultural sociology, policing and public security, Brazilian area studies, and public policy. In her PhD dissertation titled Ser Policial Militar: Construindo o Bem e o Mal na Atividade Diária Policial, she explores how the self-definition of police officers in São Paulo relates to their policing and daily interaction. She is also the author of journal articles published in Japanese, including "Community Policing in the City of São Paulo" in Latin America Report from the Institute of Japan Developing Economies; and "Conflict between Democracy and Professionalism: Introduction of Community Policing in the State of São Paulo," in Annals of Latin American Studies from Japan Association for Latin American Studies.
Trevor Stack is Senior Lecturer at the Department of Hispanic Studies and Director of the Centre of Citizenship, Civil Society and Rule of Law at the University of Aberdeen. His research interests focus on citizenship, civil sociality, and political community. He is the author of Knowing History in Mexico: An Ethnography of Citizenship, published by the University of New Mexico Press (2012), which has been reviewed in The Americas,Oral History Review, Journal of Latin American Studies, International Social Science Review, European Review of Latin American and Caribbean Studies, Journal of Anthropological Research, Bulletin of Latin American Research, and Social Anthropology. He is also the editor of Religion as a Category of Governance and Sovereignty (Brill, 2015).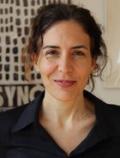 María Angélica Thumala is Lecturer in Sociology at the Instituto de Sociología at the Catholic University of Chile and Teaching Fellow in Sociology at the University of Edinburgh. Her research interests are in cultural sociology, cultural change in Latin America, religion, consumption, and most recently the sociology of reading and books. She is the author of Wealth and Piety. The Catholicism of Chile's Business Elite (Riqueza y piedad. El catolicismo de la elite económica chilena Santiago: Debate, 2007); "Milton Friedman's mistake. Religious and moral justifications of business in Chile. (El error de Milton Friedman: justificaciones religiosas y morales de la empresa en Chile) in Adaptation. Chilean businesses after Friedman (Adaptación, la empresa chilena después de Friedman) (Eds.) J. Ossandón and E. Tironi. Santiago: Ediciones Universidad Diego Portales, 2013, and "The aristocracy of the will: a critique of Pierre Bourdieu with illustrations from Chile", Social Compass 59 (1): 52-68.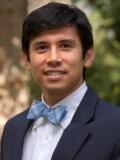 Celso M. Villegas is an Assistant Professor of Sociology at Kenyon College. His research interests are in Latin America and Southeast Asia, civil society, and the political economy of development. He is the author of "Revolution 'from the Middle': Historical Events, Narrative, and the Making of the Middle Class in the Contemporary Developing World" in Political Power and Social Theory (2010), co-author of "Making Narratives of Revolution: Middle-Class Identity and the Language of Middle Class Identity in the Philippines and South Korea, 1970s-1987" in Critical Asian Studies (2013), and is preparing a book manuscript, Social Origins of Distinction and Democracy: The Civil Sphere and the Middle Class in the Philippines and Latin America.