ORGANIZERS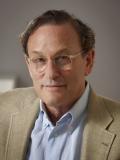 Jeffrey Alexander is Lillian Chavenson Saden Professor of Sociology at Yale University and the founder and co-director of Yale's Center for Cultural Sociology. Among his recent writings are The Dark Side of Modernity (2013), Obama Power (with N. Jaworsky, 2014), and The Crisis of Journalism Reconsidered: Economy, Technology, Culture (ed. with E. Breese and M. Luengo, 2016).
David A. Palmer is Associate Professor and Head of the Department of Sociology at the University of Hong Kong, which he joined in 2008. A native of Toronto, he graduated from McGill University in Anthropology and East Asian Studies. After completing his PhD at the Ecole Pratique des Hautes Etudes (Institute of Advanced Research, Sorbonne, Paris), he was the Eileen Barker Fellow in Religion and Contemporary Society at the London School of Economics and Political Science, and, from 2004 to 2008, director of the Hong Kong Centre of the French School of Asian Studies (Ecole Française d'Extrême-Orient), located at the Institute for Chinese Studies at the Chinese University of Hong Kong. His recent research has focused on the transformations of the religious field in the Chinese world; on the globalization of Daoism; and on volunteering, faith-based social engagement and civil society. He is the author of the award-winning Qigong Fever: Body, Science and Utopia in China (Columbia University Press, 2007), and co-author with Vincent Goossaert of The Religious Question in Modern China (awarded the Levenson Book Prize of the Association for Asian Studies, University of Chicago Press, 2011). His forthcoming books include Intimate Utopias: Volunteering, Individualization and Civil Society in China (co-authored with Rundong Ning).
PARTICIPANTS
IN ALPHABETICAL ORDER
Cheris Shun-ching Chan is Associate Professor of Sociology at the University of Hong Kong. She received her PhD from Northwestern University and a postdoctoral fellowship at UCLA's International Institute. Her research interests include culture, economic practices, healthcare, globalization, new social movements, and Chinese societies. Her writings have appeared in the American Journal of Sociology, British Journal of Sociology, Theory and Society, Social Psychology Quarterly, China Quarterly, and International Sociology. She is the author of the award-winning book, Marketing Death: Culture and the Making of a Life Insurance Market in China (Oxford University Press, 2012). Other publications include "Doing Ideology amid a Crisis: Collective Actions and Discourses of the Chinese Falun Gong Movement" in Social Psychology Quarterly (2013); and "Culture, State, and Varieties of Capitalism: A Comparative Study of Life Insurance Markets in Hong Kong and Taiwan" in British Journal of Sociology (2012).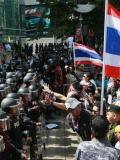 Jungryul Choi is Professor of Sociology at Keimyung University (South Korea) and Chair of the Center for Migration and Multiculture. He received his doctoral degree from the University of Nevada, Las Vegas. He works in the areas of cultural sociology, social/cultural theory, and qualitative methodology. He is the author of The Uses of Multiculturalism: A Cultural Sociological Perspective (South Korea, 2016), Strangers of Globalization: Sexuality, Labor, and Deterritorialization (South Korea, 2013), Cultural Turn in Sociology: Classical Sociology, Revitalized from Science to Aesthetics (South Korea, 2009).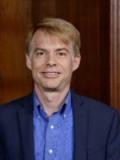 Andrew Junker is Harper Fellow and Collegiate Assistant Professor at the Society of Fellows in the Liberal Arts, University of Chicago. Andrew's work examines historical cases in which culture, popular politics, and global Chinese society shape and respond to democratic ideals and practices. His book, Making Activists in Global China, compares two diaspora Chinese social movements to understand how religion, globalization, and social movement activism intersect. His new research concerns protests and contestation under "One Country, Two Systems" in Hong Kong. He is the author of (2014) "The Transnational Flow of Tactical Dispositions: The Chinese Democracy Movement and Falun Gong," in Mobilization 19(3):329-50, and (2014) "Follower Agency and Charismatic Mobilization in Falun Gong," in Sociology of Religion 75(3):418-41.
Peter Kivisto received his PhD from the New School for Social Research in 1982. He is currently the Richard A. Swanson Professor of Social Thought at Augustana College and Visiting Professor and Research Fellow at the University of Trento.  He is also Head of the Research Laboratory on Transnationalism and Migration Processes at St. Petersburg State University. His research focuses on immigration, social integration, and civil society. His publications also include numerous works in the sociology of religion and on citizenship. His most recent books include National Identity in an Age of Migration (Routledge, forthcoming), Solidarity, Justice, and Incorporation: Thinking through The Civil Sphere (edited with Giuseppe Sciortino, Oxford University Press, 2015) and Religion and Immigration: Migrant Faiths in North America and Western Europe (Polity Press, 2014).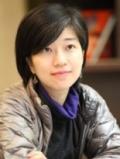 Agnes Shuk-mei Ku is Associate Professor of Social Science at the Hong Kong University of Science and Technology. Currently, she is also Research Committee (Social Theory) Co-Chair under the International Sociological Association, as well as a Faculty Associate in the Center for Cultural Sociology at Yale University. Her research interests are cultural sociology, civil society, urban space, and Hong Kong culture and politics. Recent publications include Hong Kong Mobile: Making a Global Population (with Helen F. Siu), and Remaking Citizenship in Hong Kong: Community, Nation, and the Global City (with Pun Ngai).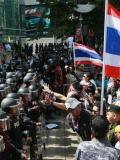 Hee-Jeong Lee is a lecturer at the department of Sociology at Ewha Womans University in South Korea. Her research interests focus on culture and civil society, especially the relationship between economy and civil sphere. She has investigated the role of culture within informatization discourse. She received her PhD from University of Birmingham in the UK on the subject of "Discourses of Civil Society in South Korea: Democratization in an Emerging Information Society."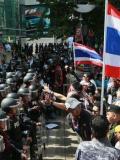 Yeseul Lee is a doctoral student in Sociology at Keimyung University (South Korea). She is principally interested in cultural sociology, social/cultural theory, and qualitative methodology. Her most recent research concerns an ethnography of public places, in which she examines how strangers use a variety of cultural structures in order to construct an interaction order. She is the author of Weber and Banana: A Narrative Sociology (with Jongryul Choi, Inyoung Choi, and Youngeun Kim, South Korea, 2015).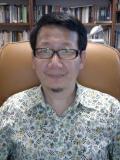 Kuo-ming Lin is Professor of Sociology at National Taiwan University. He received his Ph.D. in Sociology from Yale University. His primary teaching interests include political sociology, contemporary theories of democracy, social and health policy, and historical sociology. His past research focused on Taiwan's health politics and deliberative modes of citizen participation. He has organized many events of civic deliberations sponsored by governments, and is writing a book on the practice of deliberative democracy in Taiwan. His current publications include "Who Will Be Willing to Deliberate: Civic Talk, Social Capital, and Deliberative Democracy in Taiwan" (Taiwanese Sociology, 2016, vol. 31), "Civil Society and Public Deliberation: Deliberative Dispositions of Activists and General Citizens in Taiwan" (Taiwanese Journal of Sociology, 2016, vol. 59), and "Deliberative Inequalities: Discursive Interactions in Taiwan's Citizen Conferences" (Taiwanese Sociology, 2014, vol. 27).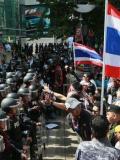 Sunwoong Park is Professor of the Department of Social Studies at Korea National University of Education. He received his PhD in Sociology from UCLA. His main fields of study are secular ritual, social movements and social identity. He is currently working on political witch-hunting. He published several articles, including "How Multicultural Youths Become Koreans" (with Hyun Jeong Woo) in Social Theory (2015), "Representations Sociales des Remyeons en Coree" (with Jung-Ho Park) in Societes (2014), "The Korean Nationality and Multicultural Acceptability of Elementary and Middle School Students" in Social Theory (2013).
Pun Ngai obtained her Ph.D. in the Department of Anthropology and Sociology, School of Oriental and African Studies, University of London. She is currently Professor in the Department of Applied Social Sciences at Hong Kong Polytechnic University, Deputy Director of Peking University-HK Polytechnic University Social Work Research Center and Director of China Network of Development and Research, Hong Kong Polytechnic University. She will join the University of Hong Kong as Professor of Sociology in March 2016. Pun Ngai was honored as the winner of the C. Wright Mills Award for her first book Made in China: Women Factory Workers in a Global Workplace (2005) in August 2006, which has been translated into French, German, Italian and Polish. Two of her Chinese books, 《中国女工》 and《大工地上:中国农民工之歌》 were also awarded the Top Best Popular Book Prize in Hong Kong in 2007 and 2011, respectively. Her next representative work, Dying for iPhone: Foxconn and the Lives of Chinese Workers (co-authored with Jenny Chan and Mark Selden, 2015) has also been translated into German, French, Italian, Spanish, Polish and Chinese. She is the sole author of Migrant Labor in China: Post Socialist Transformation (2016, Polity Press), editor of seven book volumes in Chinese and English, author or co-author of hundreds of journal articles and conference papers. She has published widely in leading international journals such as Current Sociology, Global Labor Journal, Work, Employment and Society, Organization, International Labor and Working-Class History, positions, Modern China, China Quarterly and China Journal, etc.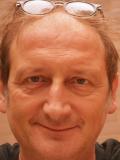 Giuseppe Sciortino is Associate Professor of Sociology at the University of Trento, Italy. His interests includes Social Theory, Migration Theory and Cultural Sociology. His latest publications include Solidarity, Justice, and Incorporation (OUP, 2014) with Peter Kivisto; "A European Sociology of Migration? Not Yet, Not quite" in the Routledge Handbook of European Sociology (2014); and "Immigration" in the Oxford Handbook of Italian Politics (2015).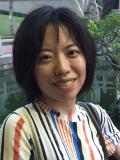 Mayumi Shimizu received her PhD in Sociology from the University of São Paulo (2015), Brazil. She is currently pursuing her second Ph.D. in Political Science in Graduate Schools for Law and Politics at the University of Tokyo, Japan. She is a lecturer at Chiba University in the Faculty of Law, Politics and Economics as well as at Meikai University in the Faculty of Languages and Cultures. Her research interests include cultural sociology, policing and public security, Brazilian area studies, and public policy. In her PhD dissertation, titled "Ser Policial Militar: Construindo o Bem e o Mal na Atividade Diária Policial," she explores how the self-definition of police officers in São Paulo relates to their policing and daily interaction. She is also the author of journal articles published in Japanese, including "Community Policing in the City of São Paulo" in Latin America Report from Institute of Japan Developing Economies, and "Conflict between Democracy and Professionalism: Introduction of Community Policing in the State of São Paulo" in Annals of Latin American Studies from Japan Association for Latin American Studies.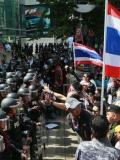 Xiaoli Tian received her PhD in Sociology from The University of Chicago. Her research interests include how preexisting knowledge paradigms and cultural norms influence the way people respond to unexpected transformations of their everyday routines. This interest is reflected in her two main lines of research: cross-cultural transmission of medical knowledge and social interaction. Continuing these two lines of research, her current research focuses on Traditional Chinese medicine in contemporary China, as well as new media in the Chinese context, including a project on Facebook use in Hong Kong and another one on digital production (especially online literature) in mainland China. She is the author of the forthcoming book The Internet in Everyday Chinese Life.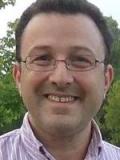 Carlo Tognato is Associate Professor at the Department of Sociology and Director of the Center for Social Studies at the National University of Colombia, Bogotá as well as Faculty Fellow at the Center for Cultural Sociology at Yale University. For over a decade he has worked on cultural economic sociology. More recently, though, his research has concentrated on the topic of civil reconstruction in postconflict. He published a book on the influence of culture in central banking (Central Bank Independence: Cultural Codes and Symbolic Performance, Palgrave-Macmillan, New York, 2012) and has edited another one on the influence of culture in urban policy (Cultural Agency Reloaded: The Legacy of Antanas Mockus, The Cultural Agents Initiative at Harvard University, 2015). Carlo will be contributing a chapter as well as co-editing.
Horng-luen Wang received his Ph.D. from the University of Chicago and is currently Research Fellow at the Institute of Sociology, Academia Sinica, and Adjunct Professor at National Taiwan University. His research interests include social theory, historical sociology and cultural sociology, with special focus on nationalism and modernity. His recent project deals with nationalism, war legacies and the "structures of feeling" in East Asia, particularly Taiwan, China and Japan. A recipient of the Wu Ta-you Memorial Awards, as well as the Awards for Junior Research Investigators, he has published in such journals as Theory, Culture & Society, Comparative Study of Society and History, Identities: Global Studies in Culture and Power, and positions: East Asia Cultures Critique. He edited War and Society: Theory, History and Subjective Experience (Taipei: Linking, 2014, in Chinese) and co-edited Ethnicity, Nation and the Modern State: Rethinking Theory and Experience in Taiwan and China (Taipei: Institute of Sociology, Academia Sinica, 2016, in Chinese), and At the Edge of Empires: Modernity in Taiwan (Taipei: Socio Publishing, 2010, in Chinese). He is now the Editor of Taiwanese Sociology, a leading journal in the discipline in Taiwan.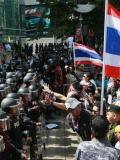 Yoshie Yanagihara is Assistant Professor at Tokyo Denki University. She engages in research regarding comprehension of women's bodies in the framework of biopolitics. Her most recent research project examines discourses concerning Assisted Reproductive Technology in television programs and traces the recognition of public sentiments. She is the author of "Tailored Women's Bodies: Surrogate Mothers and Clients in Mass-media," in Technology and Healthcare: Politics Towards Women's Bodies, Seikatsu-syoin (in Japanese, 2011); "Modern Style of Human Exploitation: From an Analysis of Egg Donation Industry for the Japanese Clients in the U.S.," Japan Association for Bioethics, 26: 4-12 (in Japanese, 2015); and "Characteristics and Development of Cultural Sociology: A Response to a Demand of Theoretical Framework for Empirical Study," The journal of studies in contemporary social theory (in Japanese, forthcoming 2016).