ORGANIZERS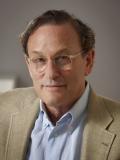 Jeffrey Alexander is Lillian Chavenson Saden Professor of Sociology at Yale University and the founder and co-director of Yale's Center for Cultural Sociology. Among his recent writings are The Dark Side of Modernity (2013), Obama Power (with N. Jaworsky, 2014), and The Crisis of Journalism Reconsidered: Economy, Technology, Culture (ed. with E. Breese and M. Luengo, 2016).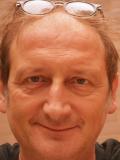 Giuseppe Sciortino teaches Sociology at the University of Trento, Italy. His interests include Social Theory, Migration studies and Cultural Sociology. Among his latest publications,   Solidarity, Justice, and Incorporation. Thinking through the Civil Sphere (OUP, 2014), edited with Peter Kivisto and  The Cultural Trauma of Decolonization. Colonial Returnees in the National Imagination  (Palgrave, 2019, forthcoming), edited with Ron Eyerman.
Peter Kivisto received his PhD from the New School for Social Research in 1982. He is currently the Richard A. Swanson Professor of Social Thought at Augustana College and Visiting Professor and Research Fellow at the University of Trento.  He is a Recurring Visiting Professor at the University of Helsinki's Center for the Study of Ethnicity and Nationalism. His research focuses on immigration, social integration, and civil society. His publications also include numerous works in the sociology of religion and on citizenship. His most recent books include National Identity in an Age of Migration (Routledge, forthcoming), Solidarity, Justice, and Incorporation: Thinking through The Civil Sphere (edited with Giuseppe Sciortino, Oxford University Press, 2015) and Religion and Immigration: Migrant Faiths in North America and Western Europe (Polity Press, 2014).
AUTHORS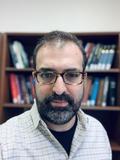 Ateş Altinordu is an Assistant Professor of Sociology at Sabancı University, Istanbul. His work focuses on religion and politics, secularization and secularism, science and society, and the cultural analysis of contemporary Turkish politics. Altınordu received his Ph.D. from Yale University in 2010. His doctoral dissertation, which examined the rise and transformation of religious parties in the German Empire and contemporary Turkey, received the 2011 Marvin B. Sussman Dissertation Prize. His articles have been published in the Annual Review of Sociology, Politics and Society, Kölner Zeitschrift für Soziologie und Sozialpyschologie, and Qualitative Sociology.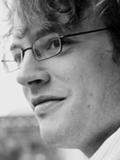 Werner Binder is assistant professor in sociology at the Masaryk University, Brno (Czech Republic). After studies in Mannheim, Potsdam and Berlin, he earned his PhD at the University of Konstanz with a thesis on the Abu Ghraib Scandal. He is author of Abu Ghraib und die Folgen (2013, transcript), coauthor of Ungefähres (2014, Velbrück) and coeditor of Kippfiguren (2013, Velbrück) His fields of interest are: Sociological theory, cultural sociology, textual and visual methods of interpretation.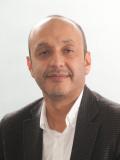 Nelson Arteaga Botello is Research Professor of sociology at the Facultad Latinoamericana de Ciencias Sociales (FLACSO), México, and Level III Researcher within the Mexican National Research System. His research interests focus on surveillance, violence and culture. His publications include "Surveillance Footage and Space Segregation in Mexico City," International Sociology 30 (2015): 619-636; "The Landscape of Meaning, a Metaphor in Process," Sociologicky Casopis 51.3 (2015): 493-499; and "El Rostro Actual de las Movilizaciones en la Sociedad Civil Global," Desacatos 48 (2015): 74-91 (with Javier Arzuaga).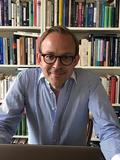 Henrik Enroth is an Associate Professor in political science at Linnaeus University, Sweden. He has a broad interest in social, cultural and political theory. Among other things, he is currently working on a book on the need for a strong program in political research. His recent work has appeared in journals such as International Political Sociology, European Journal of Social Theory and Party Politics. He is also a co-editor of Global Community? Transnational and Transdisciplinary Exchanges (Rowman & Littlefield, 2015), and of Cartelization, Convergence, or Increasing Similarities? Lessons from Parties in Parliament (Rowman & Littlefield/ECPR Press, 2018).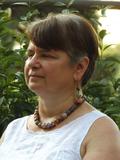 Nadya Jaworsky is an associate professor in the sociology department at Masaryk University in the Czech Republic. She received her B.A. from Wellesley College and her M.A., M.Phil. and PhD from Yale University. Her PhD dissertation focused on debates about unauthorized immigrants: 'It's just not Main Street anymore!' Mapping Out the Boundaries of Belonging in a New Immigrant Gateway. In 2014, she co-authored Obama Power with Jeffrey C. Alexander. The Boundaries of Belonging: Online Work of Immigration-Related Social Movement Organizations, has been published by Palgrave Macmillan in 2016. Her current research focuses on newspaper coverage of refugees entering Canada and the United States.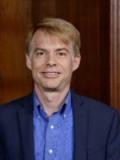 Andrew Junker is the Hong Kong Director of the Yale-China Association and Adjunct Assistant Professor in Sociology at the Chinese University of Hong Kong.  Andrew earned a Ph.D. at Yale University in the Department of Sociology, a M.A. in Chinese religious studies from Indiana University and a B.A. in East Asian Studies from Wesleyan University. His research interests include politics, movements, and culture in Chinese society. His author of Becoming Activists in Global China: Social Movements in the Chinese Diaspora, published in 2019 by Cambridge University Press. His work has also appeared in The Civil Sphere in East Asia, American Journal of Cultural Sociology, Mobilization, and Sociology of Religion Quarterly.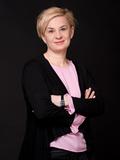 Malgorzata Kolakowska (1978), Phd. – graduated from Spanish Philology and  Journalism at the University of Wroclaw.  The author of a book Czerwony i Czarny. Polski spór medialny o Chile [Red and Black. Polish media discourse on Chile] and of various papers on  Spanish and Polish media and culture. She is interested in interdisciplinary studies concerning relations between media, culture and cultural and collective memory.  The translator and the author of anthology titled Portert kobiety w opowiadaniach dziesięciu hiszpańskich autorek [A Portray of a Woman in short stories of ten Spanish Writers]. She has organised various congresses related to Polish, Spanish and Latin American Culture and has participated in many projects promoting Spanish literature in Poland. She speaks English, Spanish, Portuguese and Russian.
María Luengo is Associate Professor of Journalism at Universidad Carlos III de Madrid, where she teaches and conducts research in the areas of media theory and journalism. Her work interprets developments at the nexus of social trends and movements, gender, migration, and journalistic culture and practice. She has published widely in the fields of journalism and media studies. She co-edited The Crisis of Journalism Reconsidered: Democratic Culture, Professional Codes, Digital Future with Jeffrey C. Alexander and Elizabeth Butler Breese (Cambridge University Press, 2016) and co-authored Periodismo Social with Juana Gallego (Síntesis 2014). Her research has appeared in Journalism, Journalism Studies, Fudan Journal of the Humanities &Social Sciences, Communication & Society, and Revista Española de Investigaciones Sociológicas, among others.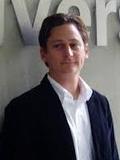 Jason Mast is a research fellow the Formation of Normative Orders Excellence Cluster at Goethe University Frankfurt. Currently he is researching the rise of populism in the U.S., and explaining Donald Trump's victory in the the 2016 presidential election. Narrative, social performance, and the making of political consciousness and identity, are central themes in this work. He is also examining how recent developments in cognitive psychology, evolutionary biology, and neuroscience are challenging how the social sciences and humanities have theorized the intersections between mind, culture, and society. Some of his recent work can be found in the edited volume, Politics of Meaning /Meaning of Politics: Cultural Sociology of the 2016 U.S. Presidential Election (2019, Palgrave Macmillan).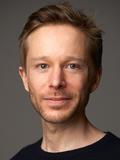 Marcus Morgan is a sociologist at the University of Bristol. He previously worked at the University of Cambridge and the University of London. His work spans social theory, cultural sociology, and the sociology of social movements. He has an emerging interest in political sociology and has published on humanism, the sociology of intellectuals, and the Black Consciousness Movement in South Africa. He is the author of Pragmatic Humanism: On the Nature & Value of Sociological Knowledge (Routledge, 2016), and co-author of Conflict in the Academy: A Study in the Sociology of Intellectuals (Palgrave, 2015). His most recent article is 'From Status to Strategy: Intellectuals Engaging the Grassroots', The Sociological Review (forthcoming). He currently sits on the Editorial Board of Cultural Sociology.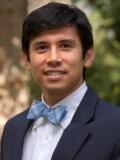 Celso M. Villegas is Associate Professor of Sociology at Kenyon College in Gambier, Ohio. A specialist in comparative-historical analysis and democratization, his work is on the relationship between the middle class and the civil sphere, especially in the Philippines, Venezuela, and Ecuador. (CCS Visiting Fellow, Spring 2017)
PARTICIPANT/OBSERVER
Anne Taylor blends cultural sociology and comparative-historical methods to study charisma, religion, and power, specifically interactions between charismatic Christian communities and political structures in society. Currently, she is researching the world of early modern Britain and British North America, with a particular emphasis on the Puritan project in Massachusetts Bay colony in the 17th century. She is also interested in cultural trauma during and following imperial projects, which work with their own infusions of charisma, as well as contemporary American evangelicalism, the 2007 U.S. financial crisis, and the 2016 U.S. Presidential election. Anne is originally from Boulder, Colorado, and holds a B.A. in History from Gordon College (2010; Wenham, Massachusetts), as well as a B.A. in Sociology from the University of Colorado at Boulder, where she graduated 'summa cum laude,' with distinction in 2016. She is a Junior Fellow at the Yale Center for Cultural Sociology, and a Junior Fellow of the Initiative on Religion, Politics and Society at the MacMillan Center.