Jeffrey Alexander, Philip Smith, David Inglis and Ron Eyerman, editors
---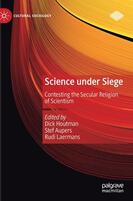 Science under Siege: Contesting the Secular Religion of Scientism (2021)
Dick Houtman, Stef Aupers, Rudi Laermans, eds.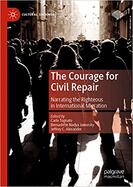 The Courage for Civil Repair: Narrating the Righteous in International Migration (2020)
Carlo Tognato, Bernadette N. Jaworsky, Jeffrey C. Alexander, (Eds.)
The Cultural Trauma of Decolonization: Colonial Returnees in the National Imagination  (2020)
Ron Eyerman & Giuseppe Sciortino, eds.
A Performative Feel for the Game: How Meaningful Sports Shape Gender, Bodies, and Social Life (2020)
Trygve Broch
The Greek Crisis and Its Cultural Origins: A Study in the Theory of Multiple Modernities (2019)
Manussos Marangudakis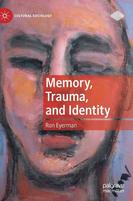 Memory, Trauma, and Identity  (2019)
Ron Eyerman
Politics of Meaning/Meaning of Politics: Cultural Sociology of the 2016 U.S. Presidential Election (2019)
Jeffrey C. Alexander & Jason Mast, eds.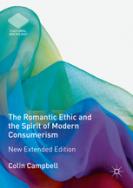 The Romantic Ethic and the Spirit of Modern Consumerism. New Extended Edition (2018)
Colon Campbell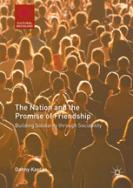 The Nation and the Promise of Friendship (2018)
Danny Kaplan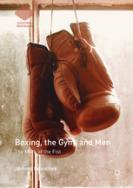 Boxing, the Gym, and Men (2018)
Jérôme Beauchez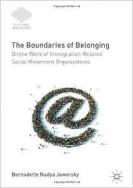 The Boundaries of Belonging: Online Work of Immigration-Related Social Movement Organizations (2017)
Bernadette Nadya Jaworsky
Contemporary Journalism in the US and Germany: Agents of Accountability (2017)
Mattias Revers
Whites Recall the Civil Rights Movement in Birmingham:We Didn't Know it was History until after it Happened (2017)
Sandra Gill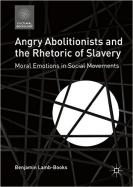 Angry Abolitionists and the Rhetoric of Slavery: Moral Emotions in Social Movements (2016)
Benjamin Lamb-Books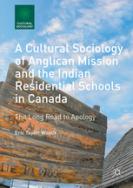 A Cultural Sociology of Anglican Mission and the Indian Residential Schools in Canada: The Long Road to Apology (2016)
E. T. Woods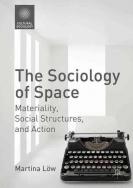 The Sociology of Space: Materiality, Social Structures, and Action (2016)
Martina Löw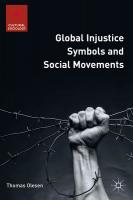 Global Injustice Symbols and Social Movements (2015)
Thomas Olesen
Performing Punk (2015)
Eric Hannerz
Meanings of Life in Contemporary Ireland: Webs of Significance (2014)
Tom Inglis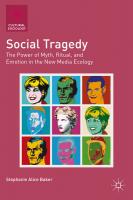 Social Tragedy: The Power of Myth, Ritual, and Emotion in the New Media Ecology (2014)
Stephanie Alice Baker
Liberal Barbarism: The European Destruction of the Palace of the Emperor of China (2013)
Erik Ringmar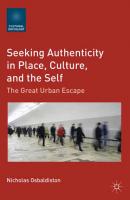 Seeking Authenticity in Place, Culture, and the Self: The Great Urban Escape (2012)
Nicholas Osbaldiston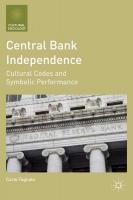 Central Bank Independence: Cultural Codes and Symbolic Performance (2012)
Carlo Tognato
Reinventing Evidence in Social Inquiry: Decoding Facts and Variables (2012)
Richard Biernacki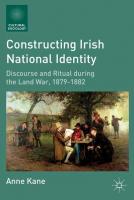 Constructing Irish National Identity: Discourse and Ritual during the Land War, 1879-1882 (2011)
Anne Kane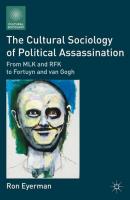 The Cultural Sociology of Political Assassination: From MLK and RFK to Fortuyn and van Gogh (2011)
Ron Eyerman
Interpreting Clifford Geertz: Cultural Investigation in the Social Sciences (2011)
Jeffrey C. Alexander, Philip Smith and Matthew Norton, eds.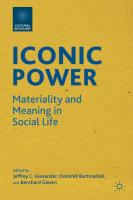 Iconic Power: Materiality and Meaning in Social Life (2011)
Jeffrey C. Alexander, Bernhard Giesen and Dominik Bartmanski, eds.