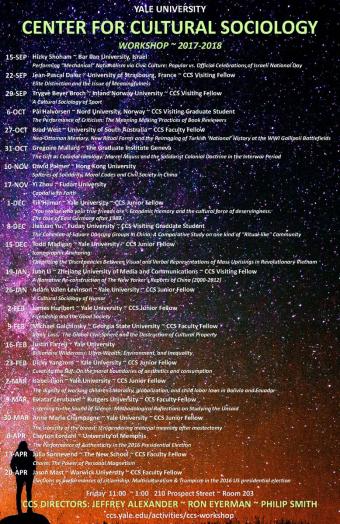 The CCS Workshop will hold its first meeting on September 8th. We are starting off with an Organizational Meeting, focused on updates, planning, and introductions. 
This fall we are happy to welcome our new Visiting Fellows Jean-Pascal Daloz from the University of Strasbourg, France, and Trygve Broch from Inland Norway University. We also welcome Visiting Graduate Students Pål Halvorsen from Nord University, Norway; Bingxin Zhao from Harbin Engineering University, China; Jiaxuan Yu from Fudan University, China, and Alrun Berger from Ruhr University, Bochum, Germany. Visiting Fellow Juan Li and Postdoctoral Fellow Florian Stoll, both visitors from last year, will be here this Fall as well. You can learn more about them on our Visiting Fellows page.
Looking forward to another year of dynamic and engaging discussions!